Jesse Heatley is a Senior Cybersecurity Specialist within the Cyber Threat Operations Center at USAA, as well as Vice President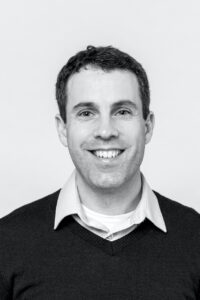 for Cyber and Technology Controls and Global Supplier Serivices at JP Morgan Chase & Co.  He was previously Director of the Albright Stonebridge Group's China Practice, and before that served as Senior Research Associate for Freedom of Expression, Internet and Justice with the Congressional-Executive Commission on China. He was named TruAsia Co-lead for the Truman National Security Project in 2021, a position he still holds, and was part of the YPFP US-China Futures Project, in its
Technology Governance Working Group, that same year.  Heatley brings a range of skills and competencies to his work. including fluency in Mandarin Chinese, certifications in cyber defense, cyber threat intelligence, strategy, policy and leadership. He was a recipient of the Department of Homeland Security's CISA Innovation Fellowship 2023-24.
He graduated Bucknell University magna cum laude in 1999, Phi Beta Kappa, with a BA in Asian Studies and International Relations. His overseas study includes a Fulbright scholarship to Kwangju, South Korea, the John Hopkins University's Nanjing Centre, Princeton's Beijing Campus, and the International Chinese Language summer program at National Taiwan University's School of Law. Heatley also holds an MSC in Cybersecurity from New York University.
In his spare time he volunteers as a recreational high school basketball coach.