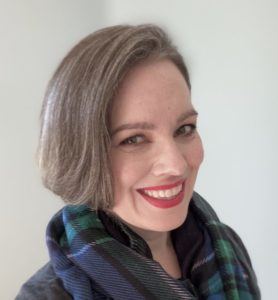 Maggie Martin is an Assistant Professor of Law at the Antonin Scalia Law School at George Mason University, where she teaches Intelligence Law.
Maggie serves as Senior Director and Associate General Counsel in Capital One's legal department, where she advises on a variety of privacy-related laws and regulations.  Maggie joined Capital One after a number of years in the Office of General Counsel at the Central Intelligence Agency, where she was responsible for developing the legal framework governing the Agency's collection, retention, and handling of foreign intelligence information.  During her time at the Agency, she also served as the Chief Counsel to the Directorate of Science and Technology, in management roles within the Offices of General Counsel at both the CIA and the Office of the Director of National Intelligence, and as a member of the Director of the CIA's personal staff.
Prior to joining the CIA, Maggie was an associate at a large international law firm, specializing in government relations
and regulatory work.  Prior to law school, she served for five years as an intelligence officer in the U.S. Navy.  She received her JD from Georgetown University Law Center and her undergraduate degree from Harvard University, which she attended on a Navy ROTC
scholarship.