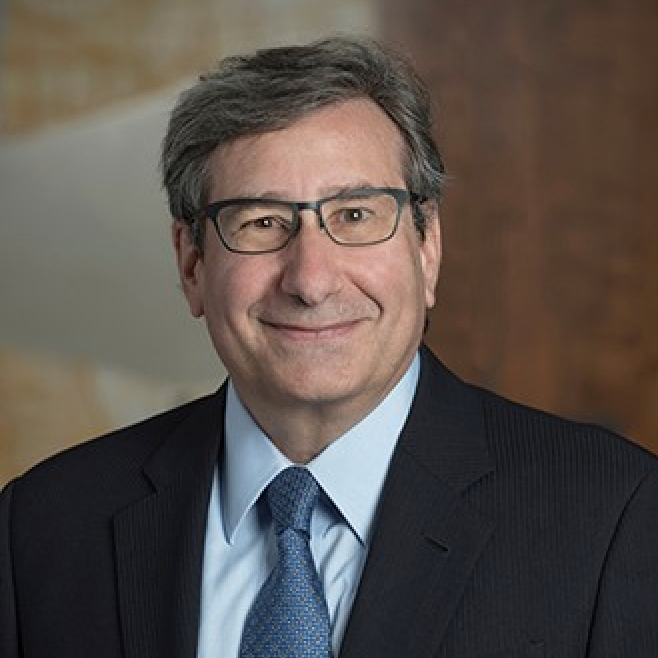 Adam Golodner is a Senior Counsel in the Global Cybersecurity and Privacy practice of Arnold & Porter, focusing on global cyber issues relating to policy, litigation, governance and transactions.  Adam has a unique career spanning more than 25 years of leadership positions in business, academia and government focused on the intersection of law, policy, technology, national security, economics and markets.
The National Law Journal named Adam a "Cybersecurity Trailblazer" in its inaugural list in 2015, and the Cybersecurity Docket named him to the inaugural list of the "Incident Response 30" in 2016. Adam has also been recognized as a leading cyber lawyer in Chambers Global, Chambers USA, The Legal 500, Global Investigations Review, and been quoted in the New York Times, Wall Street Journal, the Financial Times, Time, and other publications.
Prior to joining A&P, he spent ten years as an executive leading global cyber policy for Cisco Systems, Inc.;  served in government – in the United States Department of Justice, Chief of Staff of the Antitrust Division and Member, DOJ Privacy Council;  Deputy Administrator of the Rural Utilities Service, USDA; and a Search Manager in the White House, Office of Presidential Personnel (on leave from law firm);  and academia (serving as the Associate Director of Policy, Dartmouth College, Institute for Security Technology and Society;  and a Fellow at The Tuck School of Business).
Adam is also a Senior Advisor at The Chertoff Group, a co-leader of the Tech and Innovation Council of Business Executives for National Security (BENS), a Visiting Fellow at the George Mason University National Security Institute (NSI),  an Executive Fellow at the Center for Digital Strategies at the Tuck School of Business, and a member of the United States Secret Service NYNJ Electronic Crimes Task Force.
He is also an Adjunct Professor of Law at the George Mason University Law School, where his current class is 'FinTech and Cybersecurity.'
A frequent speaker, author, and lecturer, he has presented at events as diverse as the N.S.A. Information Assurance Symposium, the Aspen Institute, Harvard University, the IEEE, Tuck Business School, the Council on Foreign Relations, the World Economic Forum Cyber Workshop, the Salzburg Global Seminar, the Brookings Institution, the International Telecommunications Union, the Data Security Council of India, and the Beijing University of Posts and Telecoms. He recently contributed a chapter to Navigating the Digital Age, a NYSE sponsored book for boards of directors and CEOs, entitled "International Inflection Point – Companies, Governments, and Rules of the Road."
For more of Mr. Golodner's media hits, click here.