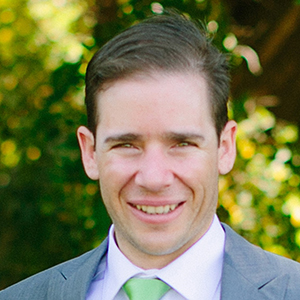 Adam R. Pearlman is the Founder and Managing Director of Lexpat Global Services, an international law and consulting services firm specializing in security, defense, investigations, compliance, and training.  A Visiting Fellow at the National Security Institute at George Mason University's Antonin Scalia Law School, he is National Security Law expert and a proven senior leader with more than fifteen years of experience across the U.S. Departments of Justice, Defense, and State, in the White House, and with the U.S. Federal Judiciary.
Most recently, he served as the Senior Advisor for Legal Policy in the State Department's Bureau of Counterterrorism, where he counseled senior officials on matters covering the entire spectrum of programs and operations to counter terrorism and violent extremism.  While participating in sensitive diplomatic engagements and helping to coordinate military operations, he also advised in the development of sanctions policy and initiatives to build legal and operational capacity in partner nations.  Mr. Pearlman also managed the Bureau's participation in federal litigation and led U.S. delegations in multilateral forums concerning criminal justice and rule of law.
A former Associate Deputy General Counsel of the Department of Defense, Mr. Pearlman was agency counsel for complex civil and criminal national security matters in federal and military courts, and led the Supreme Court and appellate unit of the team dedicated to litigating classified counterterrorism cases.  His earlier service in the Department of Justice spanned four litigating divisions and the Office of the Deputy Attorney General.  His diverse experience included reviewing complex international transactions and mergers, and advising on immigration removal proceedings, human rights abuses, and terrorist financing investigations.  Mr. Pearlman also served with distinction in Iraq as an early advisor to the Iraqi High Tribunal's prosecution of Saddam Hussein.  He was a law clerk for The Honorable Royce C. Lamberth, and during law school interned in the White House Counsel's Office.
Mr. Pearlman is a Term Member of the Council on Foreign Relations, a Special Advisor to and member of the Executive Committee of the Federalist Society's International and National Security Law Practice Group, a member of the American Bar Association's Africa Law Initiative Council, and a member of the Center for Strategic & International Studies' Project on Nuclear Issues.  He is a former National Security Fellow at the Foundation for Defense of Democracies, vice chairman of the ABA Section of International Law's committees on national security, and aerospace and defense, and also previously served as a liaison to the Board of Directors of the ABA's Rule of Law Initiative.  He has been co-editor of the U.S. Intelligence Community Law Sourcebook since 2011 and has published articles in the Harvard National Security Journal, Stanford Law & Policy Review, and Intelligence & National Security.
Mr. Pearlman earned his B.A., with honors, from UCLA, and his J.D., with honors, from The George Washington University Law School, where he was a member of the International Law Review.  He also earned a Master of Science of Strategic Intelligence degree from the National Intelligence University, where he was the inaugural recipient of the Kornblum Award for national security law and ethics.  Mr. Pearlman speaks and reads Portuguese at the intermediate level and holds certificates in international human rights law from the University of Oxford and in U.S. and international anti-corruption law from American University's Washington College of Law.  He is admitted to the State Bars of California and Virginia, as well as to the Bar of the United States Supreme Court.