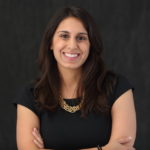 Amira is an entrepreneur and policymaker. She's currently the founder & CEO of Glow, a venture-backed creator economy startup that builds software for content creators to monetize their work directly through support from their audiences. She's passionate about the role that entrepreneurship can play in building a more equal society and reducing the friction it takes to fund, start, and build businesses.
Previously, Amira served in the Obama White House as senior advisor to the Deputy National Security Advisor for Strategic Communications. She also served as a special assistant and speechwriter to Secretary Clinton at the State Department.
Amira has an MBA from The Wharton School, an MPA from the Harvard Kennedy School of Government, and a BA from Yale, where she studied Political Science.