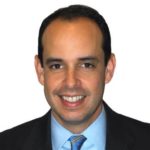 Cam Burks is the corporate Vice President for Global Safety and Security at Roku. He is the company's senior leader directing all corporate security and safety policies and programs, in addition to enterprise risk management, geopolitical strategy and business continuity.
Prior to Roku, Cam was the corporate Vice President of Global Safety & Security at Adobe, where he led a complex global business function and served as the enterprise crisis management leader for the COVID-19 pandemic.
Previously, Cam was the Deputy Chief Security Officer at Chevron Corporation where he helped enable major business development wins around the world through geopolitical risk analysis and market entry/capture modeling.
Cam transitioned to corporate security executive leadership from the U.S. Department of State. He was a career member of the Foreign Service and a Special Agent with the Diplomatic Security Service.
While serving abroad at U.S. embassies as the Regional Security Officer (RSO), Cam was the senior American diplomat responsible for leading the protection of people and facilities; the U.S. Government's counterintelligence, cybersecurity and counterterrorism programs; bilateral law enforcement and security service liaison programs, and more. He was appointed as RSO in Bangladesh, Moldova, Japan and at diplomatic posts in Eastern Europe, Latin America and the Middle East.
Cam worked in Washington, DC, as the Chief of Staff to the Bureau of Diplomatic Security and liaison to the National Security Council. He was also the State Department's international security assistant to the Speaker of the House of Representatives. Early in his career, Cam served on the U.S. Secretary of State's protective detail and led federal criminal investigations around the world.
Cam holds an appointment as a Network Affiliate at Stanford University's Center for International Security and Cooperation. He currently maintains a U.S. government security clearance and regularly engages across the U.S. intelligence community. Cam was elected as Mayor, Vice Mayor and Council Member of his city of Lafayette, California from 2016 to 2020.
For more of Cam Burks' media hits, click here.