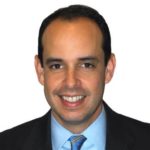 Cameron Burks is Adobe's Head of Global Security, Corporate Crisis Management and Health & Safety. In this capacity, Mr. Burks is the company's senior leader directing all corporate security & safety policies, standards, operations and personnel worldwide.  Mr. Burks leads a global, cross-functional team responsible for the corporation's security technology and systems; investigations & threat analysis; facility and site risk assessments/governance and physical, technical and procedural security & safety; compliance-based, global workforce security & safety training; travel security & safety; major event and executive security; crisis management & emergency response; employee workplace health and safety programs; and the 24/7 Global Security Operations Center.
Prior to joining Adobe, for eight years, Mr. Burks was the Deputy Chief Security Officer for Chevron Corporation.  In this capacity, Mr. Burks led Chevron's Global Security function's corporation-center engagement on strategic, enterprise security and geopolitical risk management; corporate security policy, process and operations development and implementation; crisis management and business continuity planning and response; enterprise workforce training; corporate security investigations; and, functional organizational capability strategy and programs.
A native of San Francisco, Mr. Burks came to Chevron in 2010 from the U.S. Department of State where he was a senior Special Agent in the Diplomatic Security Service. Serving in the U.S. Foreign Service, Mr. Burks was responsible for leading the protection of diplomatic personnel and facilities, and managing the bilateral law enforcement and host-nation security service liaison programs at a number of U.S. embassies and consulates. This included Regional Security Officer assignments in Bangladesh, Moldova and various temporary assignments in Asia, Latin America and the Middle East.
Mr. Burks served in Washington, DC as the Chief of Staff to the Principal Deputy Assistant Secretary of State and Director of the Diplomatic Security Service, and the State Department's international security liaison to the Speaker of the U.S. House of Representatives. In addition, Mr. Burks led State Department offices responsible for interagency engagement, negotiation and policy development on the physical, technical, procedural and design/construction security of U.S. diplomatic facilities around the world. Early in his career, he served on the U.S. Secretary of State's protective detail and led federal criminal investigations in the United States and abroad.
Mr. Burks holds a Master of Science degree in Criminal Justice from the California State University, Sacramento, speaks Romanian and currently maintains a U.S. Government security clearance.