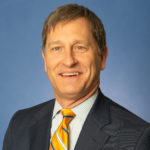 Christopher Bright is a diplomatic historian and adjunct professorial lecturer at George Washington University's Elliott School of International Affairs.  His interests include post-war U.S. grand strategy, intelligence, and nuclear weapons.  He is particularly focused on how the past can inform contemporary policy.
Mr. Bright also specializes in Congressional oversight.  For many years he led high profile award-winning inquiries for the Oversight and Investigations subcommittee staff on the Committee on Armed Services in the U.S. House of Representatives.  Previously, he worked on national security and foreign affairs issues on the Oversight and Government Reform committee for now-retired U.S. Rep. Tom Davis.  Christopher Bright also served as the Assistant Secretary of Commerce and Trade on the cabinet staff of Virginia Governor George Allen.
He has contributed to World Affairs and other publications, and is the author of Continental Defense in the Eisenhower Era: Nuclear Antiaircraft Arms and the Cold War (Palgrave Macmillan).  Christopher Bright has been featured on Colorado Public Radio, NBC5 (Chicago), C-SPAN, and in WashingtonPost.com, Washington Times, Air Force Magazine, and other outlets.  His speaking engagements include the Woodrow Wilson Center, the Center for Strategic and International Studies, and the Robert L. Long Distinguished Lecture at Albuquerque's National Museum of Nuclear Science and History.
Christopher Bright holds an A.B. from William and Mary, an M.A. (Foreign Affairs) from the University of Virginia, and an M.Phil. and Ph.D. from GW, where he served as a university trustee.
For more of Mr. Bright's media hits, click here.