Federalist Society National Lawyers Convention
The Mayflower Hotel
Friday, November 17, 2017 | 11:45am – 2:00pm | State Room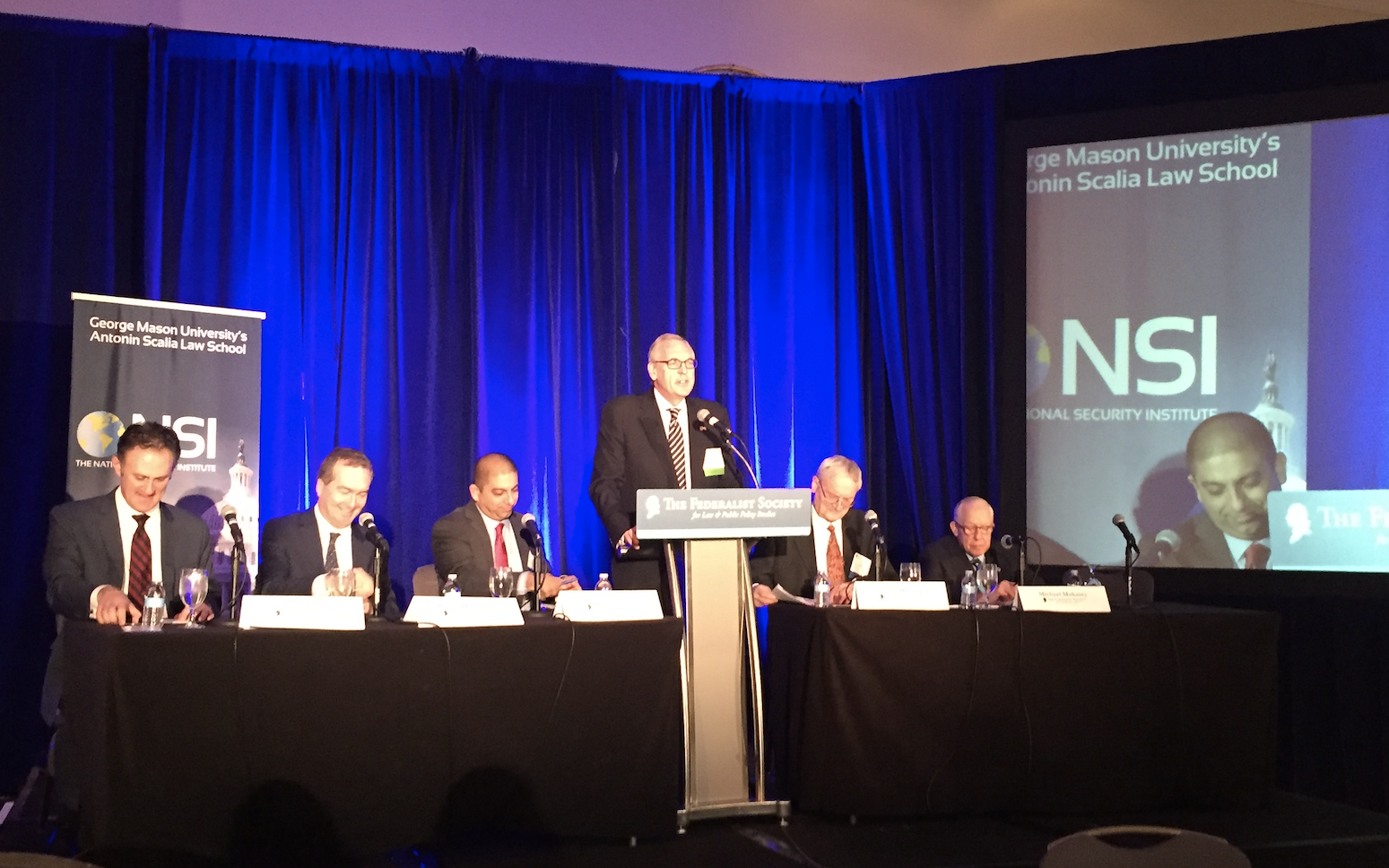 At the Federalist Society's 2017 National Lawyers Convention, the National Security Institute cohosted a panel entitled Comparative Counterterrorism: Surveillance and Cooperation. Our distinguished panelists have all wrestled with the balance between surveillance and privacy during their time in government, and they shared their views with our audience.
Moderator: Jamil Jaffer – Director, National Security Institute
Dr. August Hanning – Former State Secretary, Federal Interior Ministry, Federal Republic of Germany
Robert Hannigan – Former Director, Government Communications Headquarters, United Kingdom
Hon. Michael Mukasey – Of Counsel, Debevoise & Plimpton LLP; Former United States Attorney General
Hon. Nathan A. Sales – Ambassador-at-Large and Coordinator for Counterterrorism, United States Department of State
Thank you to everyone who contributed to this important discussion!