Antonin Scalia Law School
Wednesday, April 11, 2018 | 12pm-1pm | Hazel Hall Room 120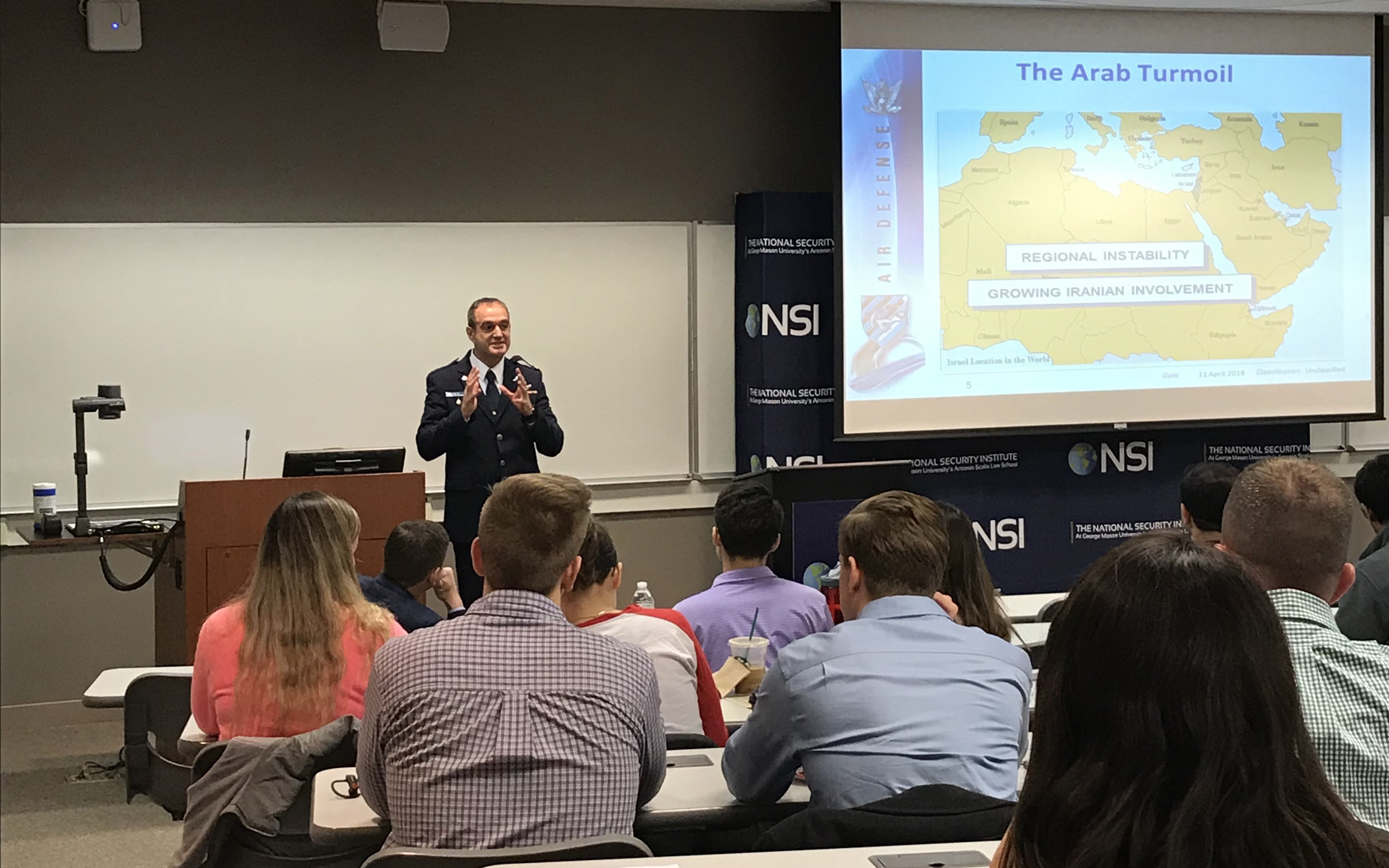 On April 11, the National Security Institute welcomed Brigadier General Zvika Haimovich, IDF Commander of Air Defense. General Haimovich shared his perspective on regional instability, growing Iranian involvement, and Israel's national security strategy. NSI thanks the Scalia Law School Federalist Society, the Scalia Law School Jewish Law Students Association, and Our Soldiers Speak for co-hosting this event.
Thank you to everyone who contributed to this important discussion!