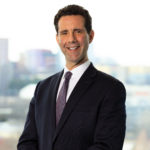 Dr. Craig J. Wiener is recognized as an expert in major foreign adversary espionage, sabotage and strategic capabilities that pose threats to the U.S. Government (USG) and North Atlantic Treaty Organization.  Dr. Wiener's previous position was as the Senior Technical Analyst for the Department of Energy's (DOE) Office of Intelligence and Counterintelligence where he fulfilled a role as DOE's  lead all source cyber threat analyst, the Department's representative to the National Security Council for Cyber Operations, a key member of National Intelligence Council Special Analytic Groups, and a government briefer and/or advisor for Defense Science Board studies on Cyber as a Strategic Capability, Homeland Defense, Strategic Surprise and the future of US Military Superiority among other topics.  Additionally, Dr. Wiener initiated and led studies for special nuclear weapons related threat and vulnerability analyses and advanced technical security threats to USG equities by foreign adversaries and engaged in the development, planning and operationalization of counter-adversary strategies across multiple domains of operations. Dr. Wiener joined the MITRE Corporation as a Technical Fellow in early-2020, where he supports key U.S. Government (USG) national security initiatives. He was recently appointed by the Secretary of Energy to the Electricity Advisory Committee to advise DOE on current and future electric grid reliability, resilience, security, sector interdependence, and policy issues.
Dr. Wiener holds a dual degree in History and Politics (American History and National Security Policy) with Latin honors from New York University. He received a Master of Science degree in Biodefense with a concentration in Homeland Security from the George Mason University Graduate School of Public and International Affairs and was conferred a Doctor of Philosophy degree in Biodefense at George Mason University. His dissertation, "Penetrate, Exploit, Disrupt, Destroy: The Rise of Computer Network Operations as a Major Military Innovation" is hailed within the national security community and academia as a ground breaking study that traced the origins of computer network exploitation and computer network attack development inside the U.S. Intelligence Community.
In 2018 Dr. Wiener was awarded the National Intelligence Council Award for Analytic Excellence for his work on a first of its kind Intelligence Community Assessment that continues to change the course of a variety of U.S. government policies and counter-adversary strategies. In 2017, Dr. Wiener was honored with the DOE Office of Intelligence and Counterintelligence Director's Innovation Award for authoring critical strategic cyber intelligence analyses, including Presidential Daily Briefs, Sense of the Community Memorandums and an unprecedented number of special briefings and closed-door testimonies to the Senate Select Committee on Intelligence, Senate Armed Services Committee, House Permanent Select Committee on Intelligence and other Congressional oversight committees. In 2015 and 2016, Dr. Wiener was named a Pat Roberts Intelligence Community Scholar as he finalized his dissertation. In 2014, he was named the Intelligence and National Security Alliance (INSA) Sidney D. Drell Academic Award winner for significant contributions to the national security and intelligence communities. Dr. Wiener was named a 2013 Nuclear Scholar by the Center for Strategic & International Studies.
Dr. Wiener serves as Adjunct Professor of International Security at George Mason University (GMU) in the Schar School of Government and Policy, where he has taught upper-level graduate courses on Disruptive Technology and National Security, and National Security Science and Technology Policy. He has also lectured on a variety of topics at the GMU Graduate School of Public and International Affairs, the GMU School of Law for the National Security Program, Defense Intelligence Agency, National Security Agency and Los Alamos National Laboratory.  Dr. Wiener is an Inaugural Visiting Fellow at GMU's Antonin Scalia Law School National Security Institute since the program's inception. Prior to joining the GMU faculty in 2019, Dr. Wiener worked as a Graduate Teaching Assistant and Lecturer for Security and Intelligence at GMU's Graduate School of Public Policy for General Michael V. Hayden while he completed his doctoral dissertation. His duties included staffing the General, managing and advising 25-30 Master's and Ph.D. students per semester. During his doctoral candidacy, from 2012-2015,  Dr. Wiener was a special advisor to the Director of the Air Force Research Lab – Rome NY Information Directorate for Command, Control, Communications, Computers, Intelligence, Surveillance and Reconnaissance (C4ISR), Information Exploitation and Operations, Computer Network Defense, technical countermeasures and other future state applications of Lab Core Technical Competencies.
Dr. Wiener previously served as Principal Consultant (Senior Advisor) for Strategic Planning and Analysis for the National Nuclear Security Administration's (NNSA) Deputy Administrator for Defense Programs, Office of Program Integration, where he provided program implementation planning and efficacy analysis to execute the Nuclear Weapons Council's 3+2 Strategy.  Dr. Wiener also supported aspects of the Office of Research Development Test and Evaluation's Advanced Simulation and Computing Program on disruptive technology, as well as Advanced Radiography and Sub-Critical Experiment technologies.  Prior to this assignment, Dr. Wiener served as Executive Policy Advisor for the Office of the Associate Administrator/Chief, Defense Nuclear Security at NNSA, where he developed strategic and operational policies, procedures and guidance for significant physical and cybersecurity responsibilities throughout the U.S. Nuclear Security Enterprise.  His experience in the previous decade also includes positions as a Senior Weapons of Mass Destruction and Biodefense Analyst and Critical Environments Division Manager/Consulting Design Engineer for private sector firms supporting advanced science and technology and national security priorities.