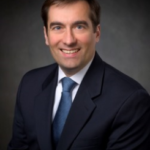 John Demers serves as the corporate secretary for The Boeing Company, as well as vice president and assistant general counsel for Finance & Strategy and Environmental & Enterprise Operations. Demers's responsibilities include oversight of legal matters related to corporate governance and securities filings, mergers and acquisitions, sustainability and environment, health and safety and cybersecurity. The group also supports Boeing's information technology and information security organizations, as well as its real estate operations.
Demers returned to Boeing in 2021 after serving as assistant attorney general for National Security at the U.S. Department of Justice under both Presidents Trump and Biden. In that capacity, he led the department's efforts to combat national security related cyber-crime, terrorism and espionage; enforce export control and sanctions laws; use the authorities of the Foreign Intelligence Surveillance Act and conduct national security review of foreign investments and telecommunications licensing applications.
Before that, Demers worked at Boeing in various senior positions, including roles with Boeing Defense, Space & Security and as general counsel and acting head of international government affairs for Boeing International.
Demers first joined Boeing from the U.S. Department of Justice, where he served on the first leadership team of the National Security Division, in the Office of Legal Counsel and in the Office of the Deputy Attorney General. Previously, Demers worked in private practice in Boston and was a law clerk for Associate Justice Antonin Scalia of the U.S. Supreme Court and Judge Diarmuid O'Scannlain of  the U.S. Court of Appeals for the Ninth Circuit.
Demers currently serves in an advisory capacity to several cybersecurity policy organizations. He earned a bachelor's degree in political science from the College of the Holy Cross and a Juris Doctor from Harvard Law School. He has served as an adjunct professor of national security law at the Georgetown University Law Center.
For more of John Demers' media hits, click here.