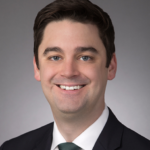 Matt Owen's practice focuses on complex commercial litigation,
congressional and other government investigations, and appeals. Prior to joining Kirkland, Matt served as majority staff director and chief counsel of the United States Senate Permanent Subcommittee on Investigations, where he supervised the successful litigation of the Senate's first contempt action in more than twenty years and led a number of congressional investigations, including
Matt is a former law clerk to Justice Antonin Scalia of the Supreme Court of the United States, and to Justice Neil M. Gorsuch, both on the Supreme Court and as a Judge of the United States Court of Appeals for the Tenth Circuit. inquiries into competition in the cable and satellite television industry and drug pricing. Matt also previously served as chief counsel of the Senate Judiciary Committee's Subcommittee on Antitrust, Competition Policy, and Consumer Rights, which oversees the federal antitrust enforcement agencies and reviews major proposed mergers affecting the national economy. As a litigator, Matt has represented clients in consumer class actions, FDA enforcement actions, and energy-regulatory matters. He has appeared regularly in federal appellate and district courts across the country.