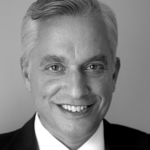 Michael Miller has nearly three decades of policy-making experience in national security, African affairs, global health security, and foreign assistance.  He is a partner at the Kyle House Group, a Washington, DC – based consulting firm, and an Adjunct Associate Professor of Global Health at Duke University.
Michael served as Republican Policy Director for the U.S. Senate Committee on Foreign Relations for Senator Bob Corker.  During the Bush Administration, he served as a Senior Advisor in the office of the U.S. Secretary of Health and Human Services, Director for Africa on the National Security Council staff and advisor to the U.S. special envoy for Sudan, Deputy Assistant Administrator for Global Health at USAID, and as a fellow in the Pentagon's Special Operations and Low-Intensity Conflict office. From 1995 to 2001 he was Senator Bill Frist's senior legislative assistant for foreign affairs, and he directed the Subcommittee on African Affairs, which Senator Frist chaired.  He began his career at the International Republican Institute working across sub-Saharan Africa.
Michael led the design and launch of the President's Malaria Initiative (PMI), and he was a member of the interagency leadership team for the President's Emergency Plan for AIDS Relief (PEPFAR). Michael has testified as lead Executive Branch witness before both House and Senate committees.  He has served as an alternate U.S. Board Member of the Global Fund to Fight AIDS, Tuberculosis and Malaria; as a member of U.S. delegation to the World Health Assembly; and on the board of the Roll Back Malaria partnership.  He received his bachelor's degree (with honors) from the University of Tennessee, and his master's degree from the University of South Carolina.