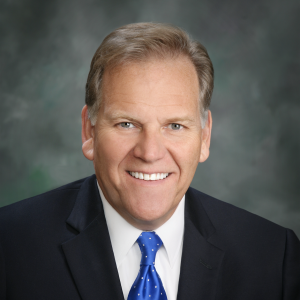 Mike Rogers is a former member of Congress representing Michigan's Eighth Congressional District, officer in the U.S. Army, and FBI special agent. He is a highly sought-after expert on national security issues, intelligence affairs, and cybersecurity policy. He advises multiple boards and academic institutions, working to enhance America's strength and security. Mike built a legacy as a tireless and effective leader on counterterrorism, intelligence and national security policy from his years of service in the U.S. House of Representatives, where he chaired the powerful House Permanent Select Committee on Intelligence (HPSCI).
As chairman of HPSCI, he authorized and oversaw a budget of $70 billion that funded the nation's 17 intelligence agencies. In Congress, Rogers was–and remains–a prominent leader on cybersecurity. During his tenure he shepherded multiple cybersecurity bills through the legislative process, greatly enhancing America's cybersecurity posture.
In Congress, Mike worked across the aisle with two presidents, Congressional leadership, countless diplomats, military service members, and intelligence professionals to ensure the brave men and women who fight for our nation are equipped with the resources necessary to get the job done. Washington Post columnist David Ignatius remarked, Mike was "a rare example of bipartisanship."
In 2021, Mr. Rogers founded Leadership to Ensure the American Dream (LEAD), an initiative seeking to reignite optimism in the American Dream. He is currently investing in and helping build companies that are developing solutions for healthcare, energy efficiency and communications challenges. He
He currently serves as the Chairman of the Board at the MITRE Corporation, and as a director at several leading companies. He is also investing in and helping companies develop solutions for healthcare, energy efficiency, and communications challenges.
Rogers is a member of the Board of Trustees and the David Abshire Chair at the Center for the Study of the Presidency and Congress, where he directs the Center's national security programs. Rogers is also a member of the Advisory Board for George Mason University's National Security and Law Policy Institute.
Mike is a 1985 graduate of Adrian College. He is married to Kristi Rogers and has two children.
For more of Mr. Rogers' media hits, click here.