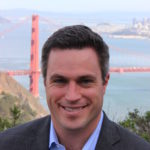 Peter Dixon is the founder and CEO of Second Front Systems, a public benefit corporation that works to bridge the divide between the high-technology and national security sectors. Previously Peter served as an Army Technology Adoption and Coordination Officer for military venture investment and stood up the federal practice at cybersecurity company ThreatMetrix.
Peter left the Pentagon as a Marine Corps major where he led an initiative to define the future of combat and transition disruptive technologies to the battlefields of today and tomorrow. In 2010, Peter was detailed to the State Department as a special advisor on innovation where he leveraged technology and counterinsurgency skills to combat cartel violence in Mexico, mass rapes in the Democratic Republic of the Congo, and corruption in Afghanistan.
As a company grade officer, Peter was an advisor to Iraqi security forces on the Syrian border and had the privilege to lead platoons of incredibly courageous scout sniper and infantry Marines in Afghanistan during intensive combat operations. He is a proud graduate of the University of North Carolina at Chapel Hill where he was a vice-president for Carolina for Kibera, a non-profit organization that prevents ethnic violence through community-based development in the Kibera slum of Nairobi, Kenya.
For more of Mr. Dixon's media hits, click here.