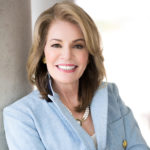 Teresa Carlson is the founder and leader of Amazon Web Services (AWS) Worldwide Public Sector, and one of the most accomplished and forwarding-thinking technology leaders in the world today. Through her charismatic leadership, Carlson has helped change mindsets of both individuals and organizations around the world, modernize policies at all levels of government and cultivate a 21st century global workforce equipped with the skillset necessary to leverage the full potential of cloud to drive innovation.
Carlson founded the Worldwide Public Sector in 2010, and since then has driven the business' growth. Today, tens of thousands of government agencies, education institutions and nonprofit organizations around the world use AWS. Additionally, Carlson advises Amazon Public Policy on global policy issues.
Carlson has also been a strong advocate for empowering women in the technology field. That passion lead to the creation of "We Power Tech," AWS's diversity and inclusion initiative, which aims to ensure underrepresented groups – including women – are reflected throughout all AWS outreach efforts. The goal of this program is to build a pool of AWS technologists – both within the company and in our current and future customer base – that is as diverse as our world.
Over more than 20 years of executive experience, Carlson has earned industry recognition for her leadership, including induction into the 2019 Wash100. She is a Founding Board Member of the Halcyon House Board of Directors, and has previously been named one of Business Insider's Most Important People in Cloud Computing and Washingtonian's "100 Most Powerful Women." Northern Virginia Technology Council has named Carlson "Tech Exec of the Year," and she is a recipient of the Ellis Island Medal of Honor, presented annually to individuals whose accomplishments in their field and inspired service to our nation are cause for celebration.
Carlson dedicates time to philanthropic and leadership roles in support of the global community. This includes service as Chairwoman of the White House Historical Association's Council on History, a member of the Greater Washington Board of Trade, member of the International Women's Forum, and advisor to Georgetown University's Hacking Defense Program within the Walsh School of Foreign Service.
She also serves as a member of the International Center for Missing and Exploited Children Board of Directors, the Chairman's Advisory Council for the American Red Cross in the National Capital Region, the Economic Club of Washington, D.C. Board of Directors, Northern Virginia Tech Council Board of Directors, Wolf Trap Foundation Board of Directors and the USO of Metropolitan Washington Board of Directors.
For more of Ms. Carlson's media hits, click here.