It has been a little over a year since the release of the blockbuster Cyberspace Solarium Commission Report. A significant number of the Commission's over 50 legislative proposals were adopted in the National Defense Authorization Act of 2020. We brought together an esteemed group of NSI's emerging technologies and cybersecurity experts to discuss the impact of the Commission, the implementation of its recommendations, and what there is left to do to protect Americans in cyberspace.
Speakers Included:
Matt Hayden
is an NSI Visiting Fellow and former Assistant Secretary of Homeland Security for Cyber, Infrastructure, Risk and Resilience Policy.  In this role, Mr. Hayden was responsible for leading DHS policy development in support of department-wide efforts to reduce national risks with a focus on critical infrastructure cybersecurity, federal network security, countering cyber-crime, and improving the security and resilience of the global cyber ecosystem, as well as national resilience initiatives that enhance Federal, State, and local government and community preparedness and response capabilities. Additionally, Mr. Hayden served as an expert advisor on Cyber, Infrastructure, Risk and Resilience matters to the Under Secretary, Secretary, and other high-level officials.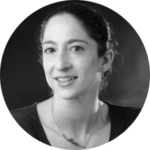 JC Herz is an NSI Visiting Fellow and COO of Ion Channel.  She has served on federal advisory and research boards for more than a decade. She co-chairs the NTIA (Department of Commerce) Software Transparency Standards and Formats working group. She has served as a White House Special Consultant to the Office of the Secretary of Defense, and as an advisor to DARPA's Defense Sciences Office. JC co-authored the Pentagon's Open Technology Development roadmap spearheaded by Sue Payton, then head of acquisitions for the Air Force. JC served on the National Academy of Science's (NAS) Standing Committee on Technology Insight (TIGER), a future-trends council for the intelligence community, the National Science Foundation's Federal Advisory Committee for Education and Human Resources, and the National Research Council's committee on IT and Creative Practice.
Kiersten Todt is an NSI Visiting Fellow, Managing Director of the Cyber Readiness Institute, and CEO of Liberty Group Ventures.  Ms. Todt advises senior executives and Boards on cyber risk management, including the development and execution of tabletop exercises and relevant senior-level education and training programs.  She also provides strategic advice and counsel to senior leaders in industry and government.  She most recently served as the Executive Director of President Obama's independent, bipartisan Commission on Enhancing National Cybersecurity.  Prior to this role, she was the CEO of Liberty Group Ventures, LLC (LGV).  She was a member of the team supporting the National Institute of Standards and Technology (NIST) in the development of the Voluntary Cybersecurity Framework called for in President Obama's 2013 Executive Order 13636 on cybersecurity.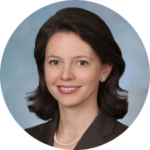 Megan Brown is an NSI Senior Fellow, Co-Director of NSI's Emerging Technologies and Cybersecurity working group, and Partner at Wiley Rein LLP.  She litigates, responds to government investigations, shapes policy, and develops compliance strategy under federal law, state consumer protection law, cybersecurity expectations, and international regimes. Experienced in wireless deployment and the Internet of Things (IoT), she practices before the U.S. Department of Justice, the U.S. Department of Homeland Security, the U.S. Department of Commerce, the Federal Trade Commission, the Federal Communications Commission, the National Institute of Standards and Technology, and the National Telecommunications and Information Administration.  Ms. Brown counsels clients on their CFIUS and Team Telecom obligations and compliance with national security agreements. She also maintains a pro bono practice before the Supreme Court on issues including national security, federal jurisdiction, and the First Amendment.