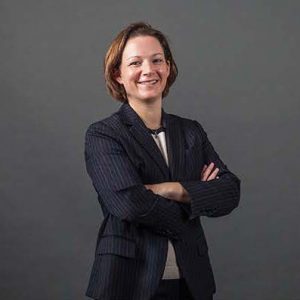 Leigh Winstead is Managing Attorney in the Mason Veterans and Servicemembers Legal Clinic where she oversees all civil litigation matters in the clinic. Prior to joining George Mason, Ms. Winstead was an associate at Odin, Feldman & Pittleman, P.C. practicing in the civil litigation and intellectual property practice groups. Ms. Winstead's diverse practice encompassed, among other things, commercial contract disputes and intellectual property litigation in state and federal court. While in private practice, Ms. Winstead was named among Virginia's Legal Elite by Virginia Business magazine for Legal Services/Pro Bono in 2013 and 2015.
Ms. Winstead has authored and co-authored several published articles including Sirius Mistake: The FCC's Failure to Stop a Merger to Monopoly in Satellite Radio, 59 AM. U. L. REV. 83 (2009) and Putting the Genie Back in the Bottle: Leveraging Private Enforcement to Improve Internet Privacy, 37 WILLIAM MITCH. L. REV. 1671 (2011).
Ms. Winstead earned her BA from The Pennsylvania State University and her JD from American University, Washington College of Law where she was a member of the American University Law Review. Ms. Winstead is a member of the Virginia and District of Columbia Bars.
For more of Ms. Winstead's media hits, click here.